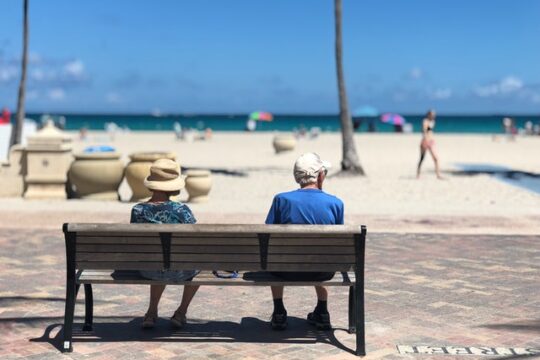 In the United States, there are many exciting destinations to consider when it comes time for retirement. From Florida to Texas, many cities within these states have become popular places to retire in the world. If you or a loved one are curious about which of America's cities are well suited to retirees, keep reading for eight examples of American cities for retirement.
1. Cleveland, Ohio
Cleveland, Ohio may be overlooked as a retirement destination, but it's one city that has a lot to offer retirees. In Cleveland, the cost of living is relatively cheaper and the healthcare is some of the best in the country. Additionally, this city has a multitude of offerings from arts and culture to entertainment and sports. Once you're ready to make the move, consider looking into car shipping in Ohio to make your transition as smooth as possible and get ready to start your life as a retiree in Cleveland.
2. Naples, Florida
Naples is another excellent retirement city located in Florida. This southern beach town is in southwest Florida near the Gulf of Mexico. While Naples is famous for its luxury shopping and restaurant culture, it's also a great place for you to enjoy fun in the sun during your retirement years. As the climate is warm and sunny all year-round, Naples is a popular retirement destination for retirees of any background.
3. Greeley, Colorado
If you're looking for an affordable and quiet city to retire in the United States, Greeley, Colorado should be in your top picks. Located an hour away from Denver, Greeley offers all the amenities of living in the big city without the high cost of city living. In addition to Greeley being an affordable city, it also has a lot to offer retirees. From hiking and bike trails to museums and vintage stores, Greeley has everything to offer adventurous retirees.
4. Orange, New Jersey
Looking for a city in the North East to call home? Consider Orange, New Jersey as one of the best places to retire in the United States. With a population of 28,000, Orange is located just a few miles outside of New York. Orange is an ideal place for retirees that want to live outside the city but just close enough to enjoy New York living when the mood strikes. As Orange is a smaller city in New Jersey, the cost of living is also relatively affordable.
5. Grand Junction, Colorado
Grand Junction is located in Colorado's wine city, near several National Parks. A popular retiree destination for outdoor lovers, Grand Junction is home to 60,000 people. Thanks to the low cost of living, Grand Junction is considered one of the best places to retire in the country.
6. Orlando, Florida
Orlando is another great place to retire for fans of the sunshine state. In Orlando, retirees can count on the weather to be beautiful with plenty of fun in the sun. If you don't intend to live on your own, there are plenty of retirement communities in Orlando that feature picturesque golf courses and luxurious swimming pools. If you're looking for a place to retire that's affordable and sunny, Orlando is an excellent option to do so.
7. Salt Lake City, Utah
Another popular destination for retirement is Salt Lake City, Utah. This city is considered one of the best cities to retire in the United States. Salt Lake City has great weather, a low cost of living, and a variety of exciting activities to do. Retirees in Utah also enjoy no state income taxes, so consider this a benefit as you research Salt Lake City for its retirement perks.
8. Charleston, South Carolina
Charleston is another beautiful retirement destination. This coastal city offers a rich history and incredible views that are perfect for any retiree. This popular tourist destination is favored for its charming streets that are lined with historic buildings and homes. If you love the great outdoors, Charleston is the perfect place for everything from boating and fishing to hiking and golfing.
Closing Thoughts
When it comes time to retire, it's important to choose a list of the top cities you'd like to live in. Whether you want to move someplace warmer or try out colder weather for the first time, retirement gives you the option to have a whole new adventure. Keep these eight cities in mind as you look for the right place to call home.
This article has been contributed by Ms. Tracie Johnson for sharing with readers as part of the AMAC Foundation's role in helping enrich the lives of America's seniors.
Notice: The link provided above connects readers to the full content of the referenced information. The URL (internet address) for this link is valid on the posted date; AmacFoundation.org cannot guarantee the duration of the link's validity. Also, the opinions expressed in these postings are the viewpoints of the original source and are not explicitly endorsed by AMAC, Inc. or the AMAC Foundation, Inc. Providing linkage to external websites does not constitute endorsement of products or services advertised thereon.