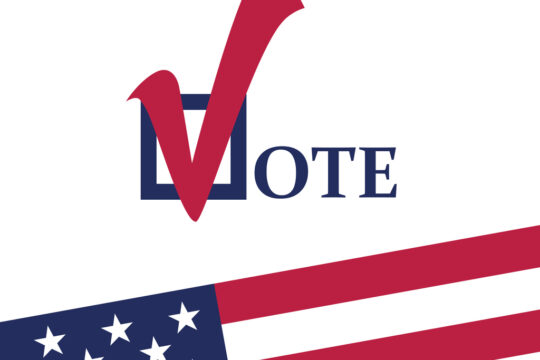 In my role at AMAC Foundation, I hear commentary from good folks that they are displeased with what they observe in politics, or the course of our nation. Sometimes, they are dissatisfied, and sometimes specifically, about their views and frustrations. There are concerns about where tax dollars are applied, about election integrity, social security insolvency, and healthcare reform, among other things.
After reading and hearing these concerns I ask, did you vote?
Often, the answer is not directly provided. I receive comments about how inconvenient voting is because of scheduling issues. People say that they don't think their vote matters or comment, from either side of the political aisle, that elections are unfair or worse, rigged. Many people feel that nothing they do matters. Rarely, and regrettably, sometimes folks will squarely say no, I didn't vote. In those moments, it is great to share how voting can contribute to solving issues they are concerned about.
However, there are things that can be done, that you can do, that we all can do. First, and foremost, take the time and make the time to vote. Voting is the first line of defense in taking action to bring about the future you want.
Indeed, if you vote, your mind can rest that you at least tried to help set the course you see as most beneficial for your community. Many areas allow early voting. There are voting assistance programs to help citizens with mobility challenges. If you need help voting, contact your local voting office for more details.
Make voting less like a chore, and ensure your vote counts.
As this day progresses, we all want to be sure we are exercising our freedom to vote and make it count. Here at AMAC Foundation, we ensure our seniors and military have access to information. We are glad to partner with ACRU to get this job done!
Looking for ways to protect your vote? Check out:
So, on your way home, perhaps you will stop to vote? If you chose not to vote this year, please reconsider in upcoming elections.
UPDATED – If you would like to see if your vote was counted, please look on VoteRef
Please note, not all states participate in this program and there may be a delay in VoteRef receiving information for your area.
NOTE: We receive many calls on voter / voting information and how to find background on candidates, bills, and other related topics. AMAC Foundation does not endorse candidates, but we do gather resources for your perusal.
Notice: The links provided above connect readers to the full content of the referenced information. The URLs for these links are valid on the posted date. AmacFoundation.org cannot guarantee the duration of the links' validity. The opinions expressed in these postings are the viewpoints of the original source and are not explicitly endorsed by AMAC, Inc. or the AMAC Foundation, Inc. Providing linkage to external websites does not constitute endorsement of products or services advertised thereon.