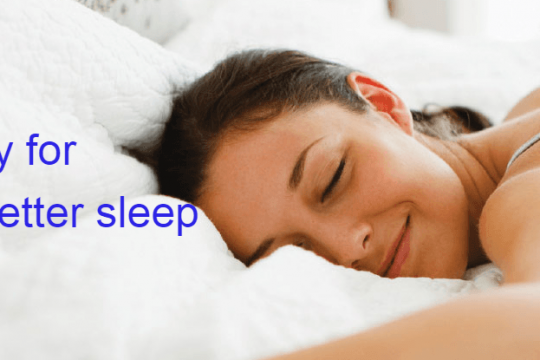 Many of us have problems getting a full and restful night's sleep. It's a problem that can be attributed to situations like a period of severe stress, or it can be related to the onset of a health problem. It could also be a problem you're genetically disposed to, or it could be related to alcohol consumption. No matter the root of the problem, it's fairly widespread, with the National Sleep Foundation reporting that almost a third of the American population exhibits some symptoms of insomnia.
And for Seniors, the problem is even more severe. In fact, the website MedAlertHelp.org puts a pretty fine point on the problem by suggesting that "More than half of adults over the age of 65 experience at least one problem with sleeping." Their website goes on to recommend that older adults (those over 65 years of age) need seven to eight hours of good night's rest. For some, this guideline may fall into the easier-said-then-done bracket, particularly for those plagued by insomnia.
So what's to be done about it? Well for starters, if you are an insomniac, it's a good idea to get a full understanding of what insomnia is and what it's causes are, so that you can determine a corrective course of action. With that as a foundation, you can begin to take steps to deal with the condition and its effects on your quality of life. Our friends at howtosleep.co.uk have offered a fairly extensive document titled "The Complete Guide to Insomnia – and How You Can Manage It". Check it out…it might be a source of relief for you. And, remember the insomniac's lament, "My day starts backwards … I wake up tired and go to bed wide awake." But it doesn't have to be that way!
Notice: The links provided above connect readers to the full content of the referenced articles. The URLs (internet addresses) for these links are valid on the posted date; AMAC Foundation.org cannot guarantee the duration of the links' validity. Also, the opinions expressed in these postings are the viewpoints of the original source and are not explicitly endorsed by the AMAC Foundation, Inc.