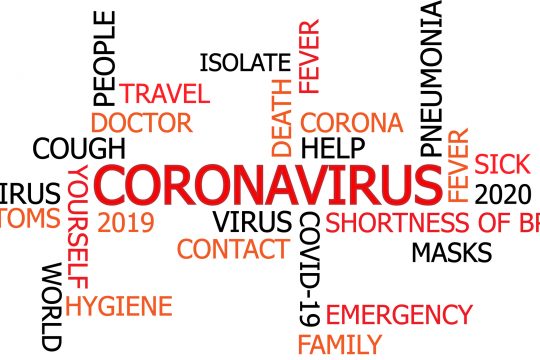 Many of our regular readers will recall that our Foundation has from time-to-time posted content originating from The Senior List, an organization dedicated to connecting "seniors and caregivers to the right products, services, and other resources that make aging just a little bit easier." Their mission is closely aligned with our AMAC Foundation mission, and we've been honored to have a relationship with them that benefits our constituency.
This week we're delighted to share with our readers an opportunity to further their understanding of some of the details and background information relating to COVID-19 and the vaccine developed as a defensive measure. This opportunity comes in the form of an educational and informative online class made available by The Senior List folks and featuring Dr. Brian Thomas Fletcher, a Medicare enrolled "Emergency Medicine" physician in Los Angeles, California.
Here's an excerpt from The Senior List website outlining the scope of this online class, scheduled to take place Wednesday, January 27th at 1:00 pm Pacific Time: " Join us as we speak with Brian Thomas Fletcher, MD as he answers our questions regarding COVID-19 and the vaccine. This will be a Q&A style discussion so come ready with any and all questions regarding this topic. Brian Thomas Fletcher, MD is an emergency medicine physician in Los Angeles, California and has been in practice for over 15 years."
There's no question that this is a timely offering for all of us. It's clear that there are many questions swirling around about the vaccine (actually, vaccines, since there are multiple forms) and the vaccine distribution process, so you won't want to miss this. To register, access this link.
Notice: The links provided above connect readers to the full content of the referenced websites. The URLs (internet addresses) for these links are valid on the posted date; AmacFoundation.org.org cannot guarantee the duration of the links' validity. Also, the opinions expressed via these postings are the viewpoints of the original source and are not explicitly endorsed by the AMAC Foundation, Inc.