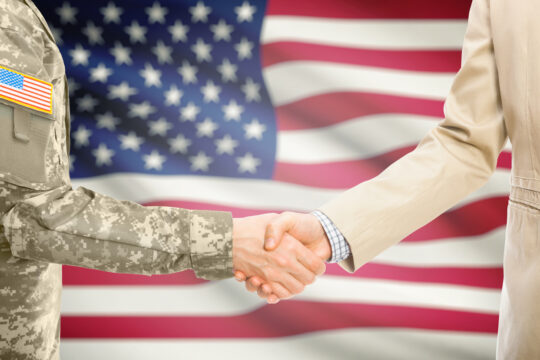 AMAC & ACRU's Committee to Support and Defend Joint Effort
Collaborative efforts grow in support of America's Seniors and Veterans, as The Association of Mature American Citizens (AMAC) and The American Constitutional Rights Union's Committee to Support and Defend Join Forces to Promote Liberty and Serve Veterans.
This is an exciting time of year, wrapping up 2022 goals while pushing forward to bring fresh ideas to 2023. As the Veteran's 2021 Project is enhanced through the FVOP collaboration, our reach will be expanded because of energized efforts and partnerships like AMAC/ACRU.
Lori Roman and Lt. Col. Allen West of ACRU / Committee to Support and Defend, and their extraordinary team, are engaged in their mission. Equally important, the AMAC Foundation's FVOP team is motivated to work with them, providing Veterans and their families access to information and services.
Through productive partnerships such as this, various platforms can be used to keep America's senior and Veteran communities informed and active. We are grateful for combined efforts and volume of expertise through direct partnerships with ACRU/Committee to Support and Defend and FVOP collaborative team.
Going Forward to 2023
We look forward to the upcoming weeks and in 2023. Please watch our resources, events, and other content in the upcoming year. Above all, as the collaboration generates successful ideas, we all will be paving paths for our Veterans and their families.
Notice: The links provided above connect readers to the full content of the referenced information. The URLs (internet addresses) for these links are valid on the posted date; AmacFoundation.org cannot guarantee the duration of the links' validity. Also, the opinions expressed in these postings are the viewpoints of the original source and are not explicitly endorsed by AMAC, Inc. or the AMAC Foundation, Inc. Providing linkage to external websites does not constitute endorsement of products or services advertised thereon.