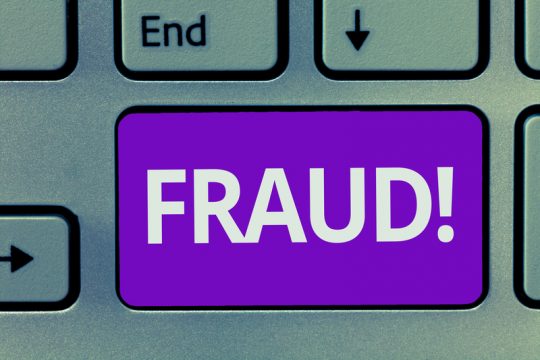 This post appeared earlier today (November 4, 2021) as the headline post on our Social Security Report website, an AMAC Foundation leading topical website designed to keep constituents up-to-date on breaking news and general information about America's Social Security System and other important issues on retirement planning. This site is packed with valuable information critical to America's seniors as they navigate the white waters of retirement planning, and is kept current via an every weekday update schedule that brings readers a daily slate of relevant news. Since we often touch on issues related to Elder Fraud, and since we're well into the Medicare Annual Enrollment period, we believe a repeat of this post here will be of benefit to any readers who do not regularly access the Social Security Report.
Here's the post as it appeared on the Social Security Report…
This very informative Better Business Bureau article, appearing at Massachusetts's The Berkshire Edge, discusses how scammers are very active during the so-called "Open Enrollment Period" which started on October 15th for Medicare beneficiaries and on November 1st for those using Healthcare.gov. Unfortunately, those willing to commit fraud to get at your money ramp up their activity during these times, but there are always some tell-tale signs for how to spot them. Of course, the general rule is to never give personal information to someone who calls you unsolicited, but remember too that honest insurers will never threaten to discontinue your benefits nor offer you a promotional gift to get your personal information. Your best reaction is to simply hang up on those who call out of the blue and try to sell you something or "help" you avoid losing your benefits. A very important list of "red flags" for how to spot a fraud attempt is shared in this article by the MA Better Business Bureau.
Notice: The second link provided above connects readers to the full content of the posted article. The URL (internet address) for this link is valid on the posted date; socialsecurityreport.org cannot guarantee the duration of the link's validity. Also, the opinions expressed in these postings are the viewpoints of the original source and are not explicitly endorsed by AMAC, Inc.; the AMAC Foundation, Inc.; or socialsecurityreport.org.