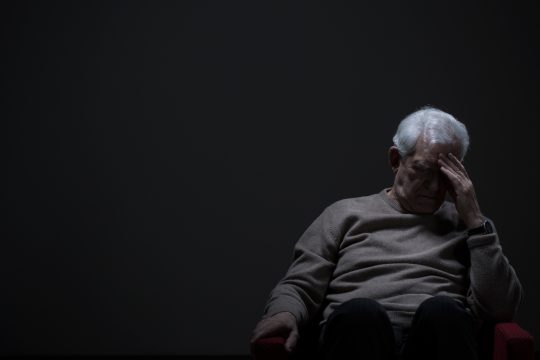 Most of the material we post on this page of our website is related to supporting the Senior community, so you might think that the topics of workplace stress and burnout might be a little bit out of step. Well, the reality is that the workforce is aging, and statistics show that an increasing number of Americans are staying in the workforce beyond what was traditionally known as "retirement age" and that many are working well into their 70s and 80s. In fact, the CDC some time ago suggested that by 2030, the number of people aged 65 years or older in the United States is projected to double to 72 million adults representing 20% of the total U.S. population. So, with that as a backdrop, it seems logical to look at workplace stress and burnout as contemporary topics for anyone, and most assuredly seniors.
In our search for material to further develop this topic for our readers, we fortunately were alerted to a thorough analysis of the whole burnout issue, complete with a comprehensive definition of the term, how it applies to the working world, and what steps one can take to navigate around the pitfalls of workplace stress. The document is provided by a financial services firm that goes by the name of "Thanks Ben," and they've packaged a well-rounded explanation of the subject that we've been offered the opportunity to share with our readers. The next few paragraphs are of an introductory nature, with the five-part detail material continuing at the linked website referenced below.
How to avoid workplace stress
Workplace stress is likely to be an issue for all professionals at some stage in their career. No matter your industry or level of experience, managing stress levels is something all professionals need to practice to achieve success and happiness in and out of work.
If poorly managed, the impacts of workplace stress can cause workers to experience burnout, a phenomenon we've all become more familiar with over the course of the coronavirus pandemic.
The last year or so has really tested us all, especially in achieving a work-life balance. According to research from Indeed earlier this year, 52% of employees feel burned out. What's more, as searches online for 'signs of burnout' have increased by 24% throughout 2020 compared to the previous year, it's never been more important to understand burnout and how it can impact our lives. The good news is that there are a lot of ways that employers and employees can reduce the probability of experiencing burnout. From self-care to evolving company cultures, the future of work doesn't have to be one where digital burnout is commonplace.
In the age of multiple screens and constant communication, learning how to spot the warning signs of burnout and prioritising your mental health is an essential practice in order to have a sustainable relationship with our work and careers. In this guide, we explore what burnout looks and feels like, how to avoid it, and how to progress in your career without compromising your own stress levels.
For the complete article, click here…
Article made available for amacfoundation.org by Mike Summers, Media Consultant
Notice: The links provided above connect readers to the full content of the referenced information. The URLs (internet addresses) for these links are valid on the posted date; AmacFoundation.org cannot guarantee the duration of the links' validity. Also, the opinions expressed in these postings are the viewpoints of the original source and are not explicitly endorsed by AMAC, Inc. or the AMAC Foundation, Inc. Providing linkage to external websites does not constitute endorsement of products or services advertised thereon.