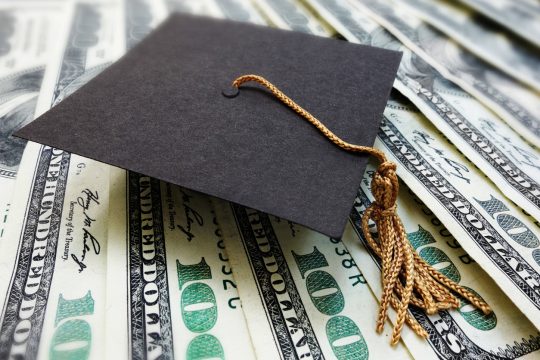 Those of you who have grandkids nearing the end of their high school experience and looking ahead to selecting a destination for the next phase of their education certainly need all the help they can get…and that's where you come in! Guidance is critical in this process and, of course, that includes the search for as many avenues of funding assistance as possible. While your life experiences can help your grandkids round out their choices for fields of study, you can also be a great help to them in finding sources of financial support, like scholarships.
Searching for scholarships can be an exhausting process. It can be frustrating and stressful for the students as they deal with applications and the development of supporting materials many sources of funding require. So, to perhaps help you out on this front, the AMAC Foundation was recently made aware of one potential scholarship source that may be of interest to you, especially in its simplicity. Unigo.com, an online service referred to as the World Wide Web's "largest resource of information to find, get in and pay for college," has made available a $10,000 scholarship contest for students from any discipline.
Requirement for entry into the contest is simple…complete a 250-word essay in answer to the question, "Would you rather be smart, funny, or rich? Why?" The deadline is December 31, 2022 and the winner will be announced on March 31, 2023. For more information on the scholarship opportunity, visit Unigo.com by clicking here…
Notice: The link provided above connects readers to the full content of the referenced information. The URL (internet address) for this link is valid on the posted date; AmacFoundation.org cannot guarantee the duration of the link's validity. Also, the opinions expressed in these postings are the viewpoints of the original source and are not explicitly endorsed by AMAC, Inc. or the AMAC Foundation, Inc. Providing linkage to external websites does not constitute endorsement of products or services advertised thereon.