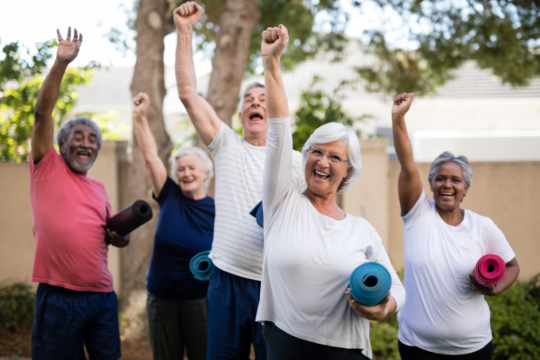 According to the Parkinson's Foundation, an estimated 60,000 Americans are diagnosed with Parkinson's Disease (PD) each year. Their definition of the disease encompasses a progression of symptoms, like:
Tremor, mainly at rest and described as pill rolling tremor in hands. Other forms of tremor are possible
Bradykinesia
Limb rigidity
Gait and balance problems
While there is presently no cure for PD, the Parkinson's Foundation offers hope with this comment: "It is possible to have a good to great quality of life with PD." One organization has focused on helping those experiencing PD realize this quality of life through a defined exercise regimen based on proven methods that can be performed in the comfort of one's home.
Columbus, Ohio-based Total HealthWorks offers a virtual fitness platform based on the premise that regular, vigorous exercise can positively impact the symptoms of PD, slowing disease progression, and restoring control, independence, and hope for patients. Their platform is based on the Delay the DiseaseTM program initiated 15 years ago as a Parkinson's group-exercise program.
Total Health Works has invited our AMAC Foundation constituency to participate in a "Free Online Group Exercise Class" held on Wednesdays at 12:00 Noon Eastern Standard Time. The free program will stimulate your thinking about how regular, focused exercise can help you in many ways. Plus, given the growing importance of exercise during the COVID-19 "sheltering in place" situation we're continuing to face, checking in with this free class might help you shed some of the melancholy many of us are experiencing these days.
If you feel taking a look at this free class might be helpful, sign up here... Of course, there is no commitment to continue beyond the free class, but the refresher on the importance of exercise just might be worth the allocation of a brief part of your week!