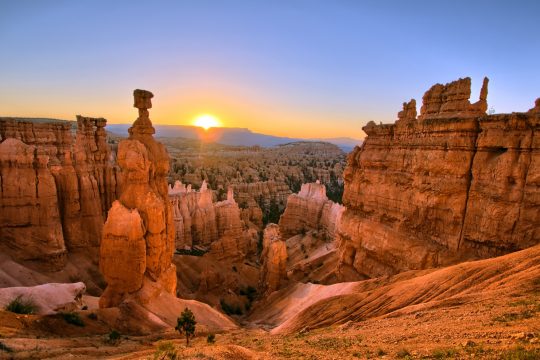 Lockdowns are becoming a memory–certainly not a pleasant one–and many folks are finally getting out and about and reacquainting themselves with "the great outdoors." For some, that could be just heading out to local venues, for others it could be hitting the beaches. And for others, it could entail a tour of the fantastic National Parks that serve as a treasure for all of us.
If you're among those that are planning to enjoy the absolute splendor of America's National Park System, you are undoubtedly aware that careful preparation is indispensable. Consideration of key aspects of a trip to these monuments is critical to making the most of the experience. You are in luck! Through our contacts with digital content and media researcher Logan Muller, we've been provided access to an extensive document outlining a wide variety of helpful information about our country's National Parks, focusing on these key points:
. an interactive map showing highlights and useful insights into the top national parks in the US
. how to enjoy the great outdoors more 'responsibly' by practicing the principles of 'leave no trace', camping and wildlife safety, and fire prevention awareness
. plenty of useful tips, practical advice, and other resources to stay safe in parks and recreate outdoors responsibly
The four-part guide also presents a host of philosophical insights into, for example, impacts of the COVID-19 lockdowns and restrictions, as well as discussion on the benefits one can realize through time spent outdoors (improved mood, stress reduction, improved physical health, etc.) Also included is a collection of insights into specific components of the National Park System, focusing on eleven major venues.
Even if you're not planning a National Park visit soon, the material presented in this guide is interesting enough to set your mind into wandering mode! Check it out here…
Notice: The link provided above connect readers to the full content of the posted article. The URL (internet addresses) for this link is valid on the posted date; AmacFoundation.org cannot guarantee the duration of the links' validity. Also, the opinions expressed in these postings are the viewpoints of the original source and are not explicitly endorsed by AMAC, Inc. or the AMAC Foundation, Inc.