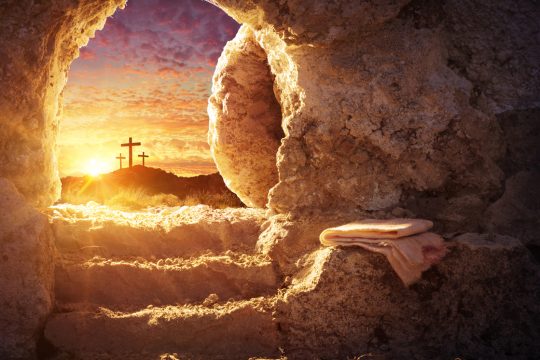 The Easter Season and Springtime are wonderful times of the year…the days are longer and brighter, we're all looking forward to the year unfolding before us, and opportunities for happiness at times appear limitless. Sure, it's been another difficult year, and many of us have grave concerns, or at least a degree of uneasiness, about world events, but we're human and we know deeply that the human spirit can help us all keep a positive outlook and a resolve to meet the challenges all of us face…together. As our readers know, our messages here at the AMAC Foundation tend to lean in the direction of helpfulness and positivity, and our mission of supporting and educating America's Seniors is focused squarely in that direction.
So, consistent with our editorial theme, we're sharing several little-known tidbits about Easter that you can use to entertain family and friends during your Holiday gathering tomorrow. We tracked them down on Good Housekeeping's website, and have selected some of the more esoteric information pieces. Here goes:
There are many more morsels of information available on the Good Housekeeping site, and you can access that site here. But before we leave, let's reflect for a moment on the more serious side of Easter…that being it's purely religious connotation that mankind's most significant enemy–death–has been symbolically conquered through the resurrection. Easter means there is hope for us, after all. As Jesus said, "Because I live, you also will live" (John 14:19).
So, with that, here's a toast to Easter 2022: May your troubles be less…May your blessings be more…May nothing but happiness come through your door!