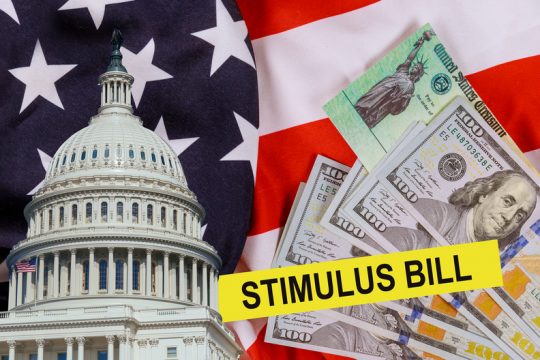 Many are aware that the American Rescue Plan (a.k.a. the $1.9 trillion coronavirus rescue package) includes funding for $1,400 direct payments to most Americans. Now that the bill has been signed into law by President Biden, our Social Security Advisory Service is preparing to handle a flurry of questions about the direct payment (stimulus payment) aspect of this plan. Here are some guidelines that potential recipients need to know.
A post today on thehill.com reported that "The White House says it expects many Americans to receive their direct payments by the end of March." The White House later reported payments could be "hitting bank accounts by this weekend." For individuals specifying direct deposit on their 2019 or already-filed 2020 tax return, the payment should arrive in their account without problems. For 2019/2020 filers who did not submit direct deposit information (i.e., they received check refunds or owed tax), either a paper check or a debit card will be sent.
For those who haven't yet filed their 2020 tax return, the stimulus can be claimed via the return. For those who have filed their 2020 tax return and it has not yet been processed by the IRS, it may be necessary to file an amended tax return (1040X) if you do not receive a stimulus payment. The good news is that filers using tax software are now able to file an amended tax return online.
For individuals who did not file federal tax returns in 2019 or 2020, it will be necessary to file (free-file) a 2020 tax return. For those who already have filed 2020 tax returns but have not received their stimulus payment, it will be necessary to file an amended tax return, a 1040X. This can be done online for 2019 and 2020 using tax software.
As of right now the IRS link "Where's my stimulus payment?" is not active, and we can only presume the IRS will activate it in the future. Unfortunately, the IRS will not accept calls about stimulus payments. As more guidelines are released, we will update this article.