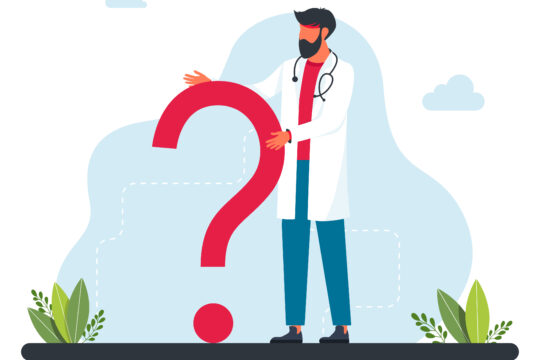 As the Annual Enrollment Period approaches – October 15th through December 7th – you may become overwhelmed by Medicare questions and information. You may have questions and concerns about your current plan, needs for the future, and how to add, drop, or make changes. Remember, if you are already enrolled in Medicare, your current insurance carrier should have communicated any changes to your plan for 2023. The AEP is the perfect time to make the changes you need!

The following provides information on Medicare Advantage vs. Supplement and options you can take during the AEP. The article has been provided to AMAC Foundation and our readers as a general public service. This article was written by Doug Bonderud (provided by Amanda Wilson) – The full content of this extensive article can be accessed here.
---
Medicare Advantage vs. Supplement
Medicare Advantage replaces Original Medicare, while Medicare Supplement complements your existing coverage. Here's a look at how each works, along with a pros and cons comparison to help you find a good fit.
Medicare's Annual Enrollment Period is almost here: October 15 – December 7
Reevaluate your current coverage to see if it's still a good fit for you. If not, Medicare beneficiaries can make the following changes during this period:
Switch from Original Medicare to Medicare Advantage
Switch from Medicare Advantage to Original Medicare
Change Medicare Advantage plans
Enroll in or drop a Medicare Part D plan
Change Medicare Part D plans
In general, Medicare Advantage plans provide alternatives to Original Medicare while Medicare Supplement plans complement Original Medicare.
As an alternative to Original Medicare, Medicare Advantage plans are offered by Medicare-approved private insurers and replace Original Medicare entirely, meaning that claims are handled through the MA plan insurance provider.
On the other hand, Medicare Supplement, also called Medigap, allows your Original Medicare to remain active. It complements your existing Original Medicare coverage by covering out-of-pocket costs for services under Part A and Part B that come with deductibles or coinsurance payments.
Those eligible for Original Medicare are typically eligible for Medicare Advantage and Medicare Supplement options. Basic eligibility criteria include:
Americans who are 65 or older
Those who have end-stage renal disease (ESRD)
Those who have medical issues such as Parkinson's disease, multiple sclerosis, or heart disease
Medicare Advantage vs. Medicare Supplement At a Glance
Medicare Advantage and Medicare Supplement are similar in that both may provide a way to reduce out-of-pocket costs incurred by healthcare services. Where they differ is in their approach: Where Medicare Advantage replaces original Medicare, Medicare Supplement, as the name implies, supplements your existing coverage.
---
Understanding Medicare Advantage
Medicare Advantage plans, also called MA plans or Part C coverage, provide Part A and Part B coverage, and many include Part D prescription drug coverage. They may also offer add-on coverage options such as vision, hearing, and dental services along with more general health and fitness services, such as gym memberships or discounts. However, option availability will vary by insurer.
Costs for Medicare Advantage plans include:
Monthly premium: The premium is the cost you pay each month to stay enrolled in the plan and varies based on the type and extent of your coverage. For example, if your Medicare Advantage plan comes with a premium of $20 per month — the average in 2021 was $21.22 — you would pay $20 every month to keep your coverage active.
Deductible: This is the amount you pay out-of-pocket before your insurance coverage activates for a service or procedure. For example, if your deductible is $500, you would pay $500 out of pocket before your insurance covers any cost.
Copay: Your copay is the amount of the cost you share with your insurance provider after your deductible has been met. For example, you may pay $10 for any prescription up front while your insurer covers the rest.
Coinsurance: This is a percentage that splits how much your plan will cover and how much is your responsibility. For example, if you have 20% coinsurance, you would pay 20% of the cost of a service or treatment while your insurance company pays the remaining 80%.
Out-of-pocket costs: These are costs for services that aren't covered under your MA plan that you must pay on your own. For example, there may be specific medications or services that your insurance does not cover, meaning you pay the entire cost of pocket.
---
Understanding Medicare Supplement (Medigap)
Unlike Medicare Advantage, Medicare Supplement doesn't replace Original Medicare. Instead, it supplements your current insurance by helping to cover some of the cost of the deductibles and copayments of Original Medicare. Medigap coverage may also pay for costs such as excess Part B charges or medical services while traveling outside the country, though exactly what's covered and how much depends on your insurer.
Much like Original Medicare plans, you pay a premium each month for your Medicare Supplement insurance. There are 10 Medicare Supplement plans available: Plans A, B, C, D, F, G, K, L, M, and N. But while Medicare Supplement plans must follow core federal guidelines, states have the ability to create their own state-specific rules for the plans, which could affect coverages offered. To best understand your state's Medigap plans, you should contact your state's insurance department.
Like Original Medicare and Medicare Advantage, you pay a premium every month to keep your insurance active. Once your deductible is met, your Medigap policy then covers copayments and other out-of-pocket costs. In some cases, this coverage may also pay your deductible, though this varies by insurer.
It's worth noting that Plans C and F are no longer available to individuals who were first eligible for Medicare on or after January 1st, 2020. In addition, differing plan types pay different amounts of your Part A and B coinsurance: Plan K pays 50%, Plan L pays 75%, and Plan M pays 100%. Plan G, meanwhile, can be sold with a higher deductible — up to $2,490 in 2022.
For example, if you have Plan G with a premium of $150 and a deductible of $2,000, you would pay $150 each month to keep your policy active. Once you have paid $2,000 over the coverage period for any combination of covered services to meet your deductible, your Plan G Medigap insurance would then cover 100% of your Part A and Part B deductible.
---
What to Consider When Choosing Medicare Advantage vs. Medicare Supplement
When it comes to choosing between Medicare Advantage and Medicare Supplement insurance, it's worth considering your current lifestyle and predicted future needs.
If your priority is cost control and you don't mind doing the legwork to make sure that your provider is in network, Medicare Advantage could be a good choice for you. For example, if you have an established, Medicare-approved health network close to home but want to add Part D coverage, Medicare Advantage makes sense. You would get the benefit of Medicare-compliant insurance with the option to add on Part D or additional dental, vision, or preventative health options, along with the advantage of potentially lower premium costs over time.
However, if you're looking for more flexibility in service providers and want coverage that can be extended to cover medical issues while traveling, then Medicare Supplement is worth considering. While this type of insurance may be more expensive when it comes to monthly premiums and deductibles, its help in coverage for out-of-pocket costs can help reduce your total spending over time.
Can You Have Both Medicare Advantage and Medicare Supplement?
In a word, no — you cannot have both Medicare Advantage and Medicare Supplement. Medical Supplement coverage only applies to Original Medicare coverage, not Medicare Advantage plans. Where Medicare Advantage bundles Part D and other coverages with existing Medicare, Medigap insurance provides additional coverage to minimize out-of-pocket costs incurred under Part A and Part B claims.
Put simply, where Medicare Advantage augments your insurance with additional coverage types, Medicare Supplement provides additional support only for Original Medicare.
How to Change Your Medicare Plans
You can change Medicare plans during the Medicare Open Enrollment Period from October 15 to December 7 each year or during Medicare Advantage Open Enrollment from January 1 to March 31 of each year. During the Medicare Open Enrollment period, you can move from Original Medicare to Medicare Advantage, but not the other way around. During the Medicare Advantage Open Enrollment Period, you can move to or from Medicare Advantage or Original Medicare.
When it comes to Medigap, meanwhile, the rules are slightly different. During your 6-month Medigap Open Enrollment Period, which starts the first month that you're 65 or older and have Part B insurance, you may be eligible to purchase any Medigap plan offered in your state, regardless of any current or chronic health conditions.
After the 6-month window, insurance providers are no longer obligated to offer you Medigap coverage. While you are able to apply for a Medigap policy during both the Medicare Open Enrollment and the Medicare Advantage Open Enrollment periods, you may be required to complete medical evaluations before you are approved. Insurers can choose to offer you higher premiums, lower coverage, or refuse your application if they consider your health conditions to be high risk.
Doug Bonderud is a freelance writer with more than a decade of experience tackling topics from insurance and healthcare to financial well-being and investment.
Notice: The links provided above connect readers to the full content of the referenced information. The URLs (internet addresses) for these links are valid on the posted date; AmacFoundation.org cannot guarantee the duration of the links' validity. Also, the opinions expressed in these postings are the viewpoints of the original source and are not explicitly endorsed by AMAC, Inc. or the AMAC Foundation, Inc. Providing linkage to external websites does not constitute endorsement of products or services advertised thereon.