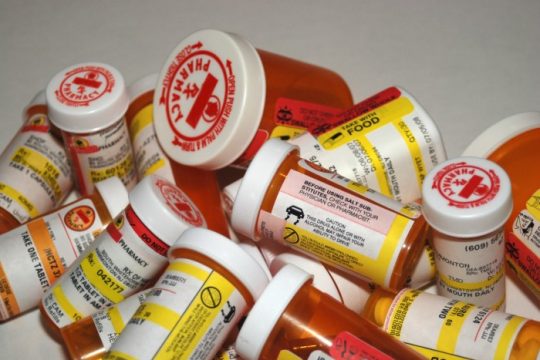 Seniors pay more for drugs because of this loophole
WASHINGTON, DC, Mar 9 – The Association of Mature American Citizens [AMAC] has issued a call for its members and other concerned seniors to press their lawmakers, on both sides of the aisle, to repeal the Medicare Anti-Kickback Safe Harbor Statute.
AMAC president Dan Weber argues that "the law can permit criminal behavior by Group Purchasing Organizations [GPOs] for which seniors pay the consequences."  And he promises that the association will call on members of Congress to investigate credible charges of abuse and seek repeal in face-to-face meetings.
"There is evidence that the law's intended purpose has been deliberately distorted. It was enacted purportedly to lower the costs of health care devices and medicines, particularly those critical to the health of seniors, by outlawing kickbacks. But instead of lowering costs, there's sufficient reason to believe the safe harbor statute is being abused. And, as a result, it has caused the prices of medical services and products to increase by tens of billions, if not hundreds of billions of dollars, over the past three decades," says Weber.
Andrew Mangione, an AMAC vice president and an authority in the field of healthcare, recently exposed "the dirty little secret" that GPOs have been hiding in an opinion article he wrote for Townhall. The first hospital GPO was established more than a century ago and provided a valuable service by purchasing supplies in bulk for member institutions. It saved money for hospitals and their patients.
Things changed drastically in 1987, according to Mangione, "after Congress enacted a Medicare kickback 'safe harbor,' which exempted GPOs from criminal prosecution for taking kickbacks from healthcare suppliers.  The safe harbor was implemented in 1991 allowing vendors, not hospitals, to pay GPO administrative expenses. The GPOs' mission abruptly changed from reducing medical supply costs for hospitals to essentially becoming an agent of vendors."
The patient advocacy group Physicians Against Drug Shortages says what happened next is that "GPOs no longer cared about saving hospitals money.  Their goal now was to maximize fee (a.k.a kickback) revenue. And because GPO fees are based on a percentage of sales volume, the higher the price of hospital supplies, the more fees GPOs collect.  These perverse incentives gave rise to a system in which vendors compete for exclusive GPO contracts based not on who can supply the best product at the best price, but on who can pay the highest fees. In effect, vendors buy market share from the GPOs for exclusive access to their member hospitals.  The more they pay, the more market share they receive.  As a result, many vendors favored by GPOs enjoy monopoly status."
Weber says there has been little or no oversight by Congress of the safe harbor law. "We should all be outraged and call for a serious and thorough investigation and demand accountability. It's been nearly 30 years since the law was put into effect and no one in authority has come forward to give it a thumbs-up, perhaps because it deserves a decisive thumbs-down. It's about time we learn the details. Hospital GPOs control more than $300 billion of spending on drugs and medical devices. At a time when medical costs are causing hardships for too many of our nation's elderly citizens, is it too much to ask for a responsible audit of how that money is being spent?"