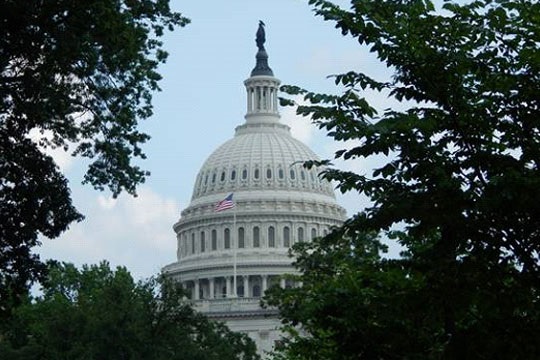 Older Americans are susceptible to health and economic problems during the COVID-19 pandemic

President Trump and Congress have already taken many steps to help Americans affected by the coronavirus pandemic, including expanding Medicare coverage to include testing for coronavirus and allowing telemedicine paid for by Medicare plans to help seniors avoid crowded doctors' offices. However, Congress and the Administration can do more to help America's seniors. As our Nation deals with the Coronavirus pandemic, AMAC through its advocacy affiliate AMAC Action urges Congress and the Administration to address these recommendations to assist America's seniors:
1. Repeal, or at least defer, IRA Required Minimum Distributions.​ Required Minimum Distributions (RMD) limit the ability of seniors to make wise investment decisions based on market actions. With the current temporary market downturn, a senior will be required to sell additional shares to meet the RMD calculated on retirement fund values from before the downturn. Similar action has occurred before, Congress suspended RMDs for 2009. The law is also inequitable in its application, RMDs are not required for Roth IRAs. Government regulation should not force anyone, especially seniors, to liquidate savings in a "personal" account.
2. Protect Social Security benefits from federal governmental garnishment.​ Social Security benefits are off limits to nearly all creditors, but not the federal government. Uncle Sam can garnish Social Security benefits for certain debts, including federal ​student loan debt cosigned by retirees​. According to the Federal Reserve, Americans over 50 hold $260 billion in student loan debt. Benefits can be garnished for court-ordered child support or alimony, or for debts owed to the government. For many seniors, their monthly Social Security check is both a critical part of, and indeed the safety net, of their income and financial situation. It needs to be protected from garnishment by any party, including the federal government.
3. Enact the Physician Pro Bono Care Act (​H.R. 856​).​ This bipartisan bill increases access for low-income patients to receive healthcare. The Physician Pro Bono Care Act would allow primary care doctors to deduct the value of patient visits from their taxes based on Medicaid reimbursement rates. Reducing reimbursement paperwork will allow more physicians to see more patients and reduce Emergency Department wait times. Increasing access to care for Medicaid and CHIP eligible patients is now particularly important in the midst of this pandemic and for other emergent situations that may arise in the future.
4. Suspend the penalties for early withdrawals from retirement accounts during 2020.​ Congress should renew ​Section 202​ of the Taxpayer Certainty and Disaster Tax Relief Act of 2019. This will help those individuals and families facing increased economic hardship as a result of the pandemic.
5. Guarantee a minimum Social Security cost of living adjustment for 2021.​ The slow economic growth during and immediately after the Great Recession prevented Social Security beneficiaries from receiving a cost of living adjustment (COLA). In 2009, 2010, and 2015 seniors received zero COLA and in 2016 the COLA was only .3 percent, largely caused by falling oil prices similar to our current situation. A zero or near zero COLA will not offset rising costs including long-term care, prescription drugs, and housing. Congress should guarantee a minimum COLA for Social Security recipients for 2021 similar to the tiered COLA proposed in ​AMAC's Social Security Guarantee​.
Enacting these simple, bipartisan, changes will help seniors during this pandemic. AMAC urges Congress to swiftly pass additional measures to help America's workers, families, and seniors during this crisis.
###

The 2.1 million member ​Association of Mature American Citizens (AMAC) ​ [​www.amac.us​] is a vibrant, vital senior advocacy organization that takes its marching orders from its members. AMAC acts and speaks on members' behalf, protecting their interests and offering a practical insight on how to best solve the problems they face today. AMAC Action is a 501(c)(4) nonprofit advocacy organization created to assist AMAC members with grassroots participation on Capitol Hill and at the local level through our advocacy programs.