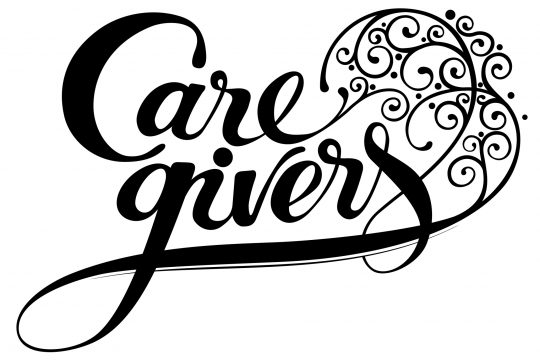 We're continuing our quest for relevant information on topics associated with the "Aging at Home" option being considered by or for many seniors. With this in mind, our Foundation has connected with a guest author, Aaron Goldsmith, offering tips and suggestions on "How to Find a Qualified In-Home Caretaker."
We know that the search for and validation of caretakers can be both arduous and stressful, and whether you're researching it for yourself or for a loved one, it is necessarily a key ingredient in the planning for a successful in-home care situation.
The premise of Mr. Goldsmith's article is explained in this summation: "Finding someone to care for your loved one at home requires patience and research. You need to know the specific kind of caretaker is needed plus where to find them. Here's how."
The article covers determining the type of care you need, sources for locating qualified caregivers, tips for interacting with agencies, and the importance of in-person interviews as part of the selection process.
Here's the full article:
If you need to locate and hire an in-home caregiver, either for yourself or someone else, you have many options available. There are over 2 million workers in the U.S. who provide in-home care for health issues or disabilities.
The number of people in the population in need of in-home care is steadily increasing, so you're not alone. According to Indeed.com, caregivers make on average $11.77 per hour. But not every caregiver has the same qualifications.
So how can you find a caregiver who you can trust to take care of your loved one? Here are a few steps.
Assess what type of caregiver you are seeking.
What kind of aid do you need? It can range from providing daily or weekly upkeep to a full-time live-in caregiver. Here is a list of some types of caregivers working today.
Personal Care Aides. These providers are best suited for those who need help with house upkeep, running errands, picking up prescriptions, giving rides to doctors, and making calls to help navigate the health insurance system.
Home Health Aides. Home health aides are the next step up. Federal law requires home health aides to undergo 75 hours of training with a state-approved program, with at least 16 hours devoted to clinical and practical training. However, they cannot administer or dispense medications.
Certified Nursing Assistants. Certified nursing assistants work under the direction of a registered nurse. They can use and maintain medical equipment and offer other care such as monitoring infections. They often work in nursing homes or retirement communities.
Skilled Nursing Providers. Skilled nursing providers administer IV drugs, dispense medications, provide physical and occupational therapy, and give care for medical conditions such as HIV/AIDS.
Registered Nurses. Registered nurses are able to provide all the above levels of care, and also care that requires professional/medical degrees, such as coordinating with doctors. Registered nurses may independently operate and maintain medical equipment.
Look online to find a qualified in-home caregiver.
The most common method for locating an in-home caregiver is to use a home care agency. Here is a list of references to utilize:
Do your homework when working through agencies.
Agencies often do important groundwork to ensure you get a qualified in-home caregiver. They may provide background checks, training, reference checks, and drug tests. Not every agency worker goes through these processes, so ask if the caregiver you are matched with does, as well as whether or not they are certified.
Some agencies identify potential safety hazards in the home, such as loose rugs, slippery floors, and other potential safety hazards. They may also check bathroom facilities for safety and detachable showerheads for bathing while sitting.
If you need round-the-clock care, agencies may be able to provide you with more than one caregiver, and quickly send fill-in caregivers should your caregiver be unable to work.
Find a caregiver with experience, and meet with them in person before hiring.
Your caregiver is a person who you will trust to enter your home and/or share living space with you. Caregivers should have empathy and first-hand knowledge of your needs. Most people who need in-home care prefer caregivers who are in their 40s or older. Older workers tend to have experienced minor or major health problems, may live with a disability, or have raised children.
Sit down with caregivers you are considering and conduct an in-person interview. This will help you determine if your personality and living style matches with the in-home caregiver you ultimately decide on.
Conclusion
The right in-home caregiver for you is out there. Assess what type of caregiver you need, utilize online resources, ask agency representatives lots of questions, and always meet face-to-face with a caregiver before you hire him or her. Following the above steps will ensure you find the right caregiver for your needs.

About the Author:
Aaron Goldsmith is the owner of Transfer Master. Transfer Master has built electric adjustable hospital beds for the home and medical facility since 1993. He started with a simple goal that hospital beds should allow wheelchair users to transfer independently in and out of bed. 25 years later, their customers are still at the center of everything they do.

Notice: The link provided above connects readers to the full content of the posted article. The URL (internet address) for this link is valid on the posted date; socialsecurityreport.org cannot guarantee the duration of the link's validity. Also, the opinions expressed in these postings are the viewpoints of the original source and are not explicitly endorsed by AMAC, Inc.; the AMAC Foundation, Inc.; or socialsecurityreport.org.