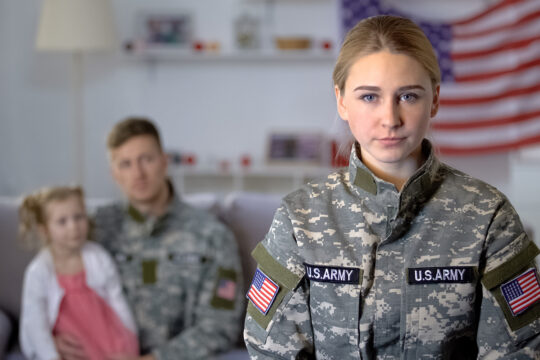 The U.S. Department of Veteran Affairs (VA) reports that about 200,000 service members begin their transition to civilian life each year. That's a large number, but what's concerning about the sheer number of returning Veterans is the proportion that reports encountering varying levels of difficulty in making a successful transition. In fact, research shows that more than a quarter–27%–report having a hard time readjusting to civilian life, and this proportion is even more pronounced for those who entered the military after September 11, 2001.
Many studies have been done to determine steps that can be taken to ensure a smooth return to civilian life, and many helpful reports and adjustment aids have been suggested. One such resource has been developed by the Community Outreach team at Solara Mental Health, and they've offered it to us to share with our constituency. It's a six-part guide titled "How to Adjust from Military to Civilian Life," and while oriented toward the returning Veteran, you'll find it's the type of document that families and friends will benefit from reading.
Click here to access the document and, while you're at it, take a look at the AMAC Foundation's For Veterans page and check out the collection of programs, services, and information resources that have been cataloged there. This webpage is part of AMAC's constantly evolving, constantly growing commitment to supporting the Veteran Community, and we welcome any comments or suggestions you might have to help us recognize and support a common theme of honoring those who have defended our freedoms and our way of life.