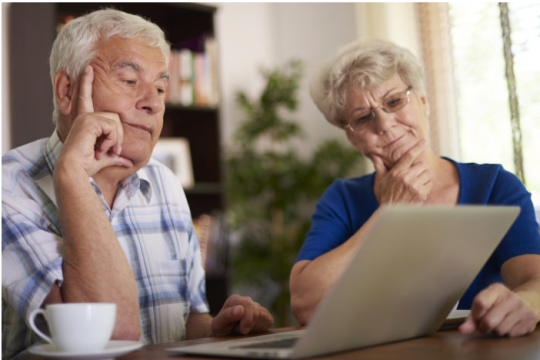 "Estate Planning." Words that tend to make a lot of people shrug their shoulders and think "that's for the big money people." But that's not really true, since the term "estate" refers to whatever assets you may have, regardless of size or monetary value, and it also applies to intangibles, like how you want your end-of-life matters handled. Before discounting the role that estate planning can play in your life, it's important to consider those you leave behind…your loved ones who, despite their loss and the grief that comes with it, will need guidance to make decisions appropriate for you and those around you.
As many of our readers are aware, the AMAC Foundation provides, in conjunction with Raymond James Associates and several other partners, a comprehensive seminar series titled "Sudden Death: Are You Prepared?" This six-hour program covers in detail many of the prerequisites for an orderly estate plan, and has served hundreds of participants so far in realizing the peace of mind that comes from having a well-documented "Survivor's Notebook" available to guide those left behind. Check out our "Events" page more more information on upcoming editions of this highly-acclaimed workshop series.
If you recognize the need for estate planning but are not able to participate in the formal notebook series I just referenced, we have another option for you. Our good friends at "The Senior List" have assembled a meaningful document titled "The Basics of Estate Planning" that could serve as a primer for you on the subject. Beginning with definitions of "estate" and "estate planning," and moving into a description of the key components of the estate planning subject, the document can give you a pretty good starting point for thinking about what you need to do to tackle this very important part of life. Access "The Basics of Estate Planning" here…
Notice: The URL (internet address) for this links provided above are valid on the posted date; amacfoundation.org.org cannot guarantee the duration of the links' validity. Also, the opinions expressed in these postings are the viewpoints of the original source and are not explicitly endorsed by AMAC, Inc. or the AMAC Foundation, Inc.