Grand Families Support (Kinship Care)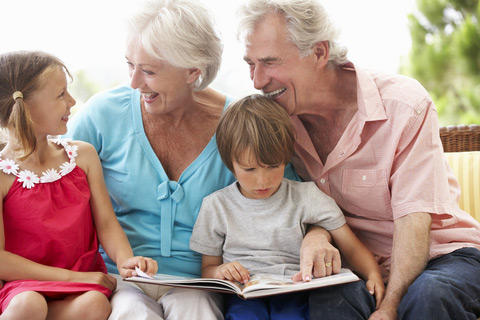 Grand families are families headed by grandparents and other relatives who share their homes with their grandchildren, nieces, nephews, and/or other related children. Roughly 7 million children across the country live in households maintained by grandparents or other relatives. In more than a third of these homes no parents are present. The concept is also known as "kinship care," "kincare," or "relative care" and serves a purpose of minimizing the placement of children through foster care systems.
In the U.S., an estimated 7 million grandparents are living with a grandchild, and the trend has been substantially upward since the beginning of this century. According to a 2003 U.S. Census Bureau report, 2.4 million grandparents had primary responsibility for their coresident grandchildren younger than 18. Among grandparent caregivers, 39 percent had cared for their grandchildren for 5 or more years. 594,000 grandparents nationally are raising children below the federal poverty level. Relatives care for a quarter of all children in foster care in the United States.
The AMAC Foundation is planning to become involved with this concept, initially by establishing a source of helpful information for families needing support. Since resources vary from state-to-state, one of the initial ventures will be to establish a place for families to go to determine what help is available in their state and where they need to go to access it. In addition to reference sites and helpful videos and online data, we plan to establish links from the Foundation website to other credible sites.
Longer range, we plan on working through the AMAC Ambassador network to pursue the possibility of establishing local community-based support groups to provide direct assistance to families in need. During the latter part of 2016, we initiated discussions with an organization titled "Grands Matter" that may open up partnership opportunities for service in this area. At the very least, our plan is to begin reposting some of this organization's insightful material on our site, so that our constituency can benefit from the meaningful work being produced by this organization. Concurrently, we plan to explore opportunities for joint involvement between Grands Matter and our Foundation.