In honor of life-long resident, Katrina Brooks, the city is honoring Breast Cancer Awareness Month with this 5k, along with medical professionals in the area bringing helpful information for screening, a remembrance tent, food trucks, and live music. Perfect for all ages!

---
VENDORS NEEDED
Click graphic below to sign up as a vendor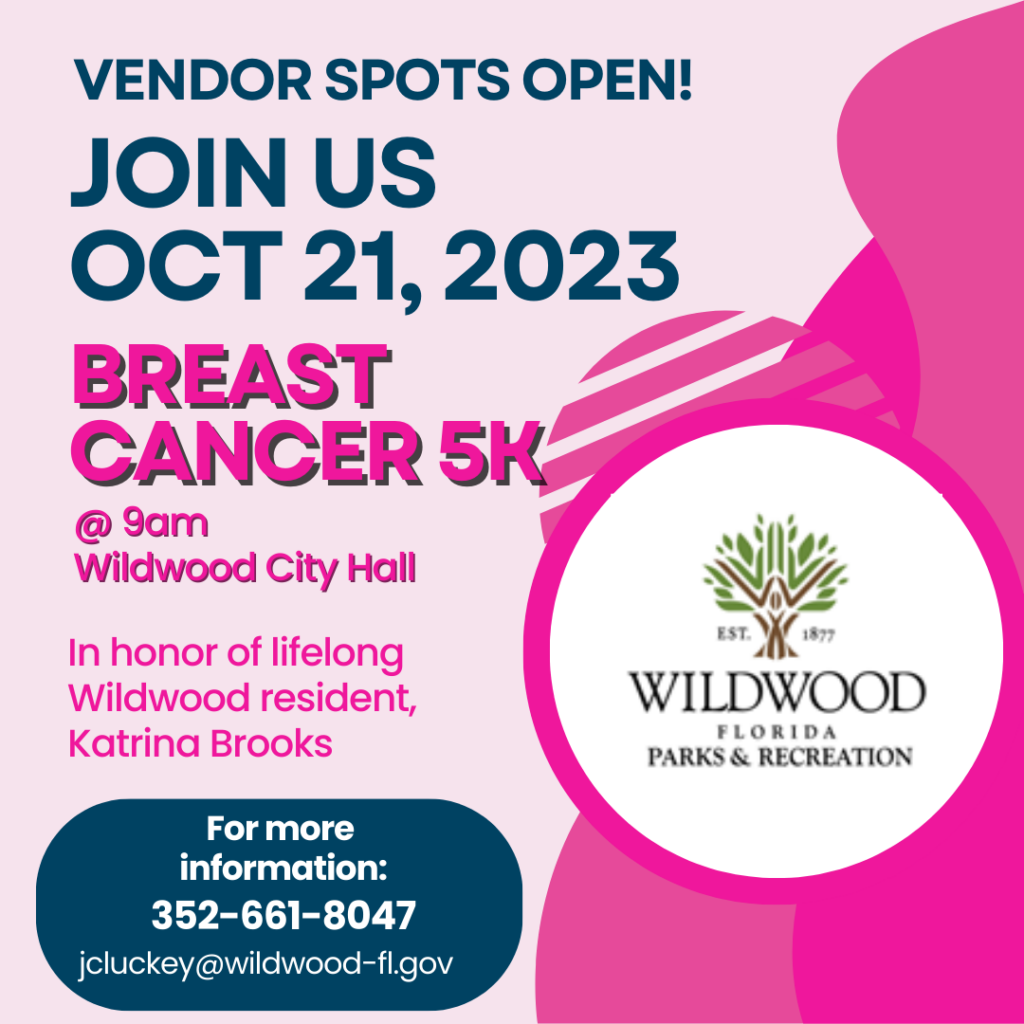 ---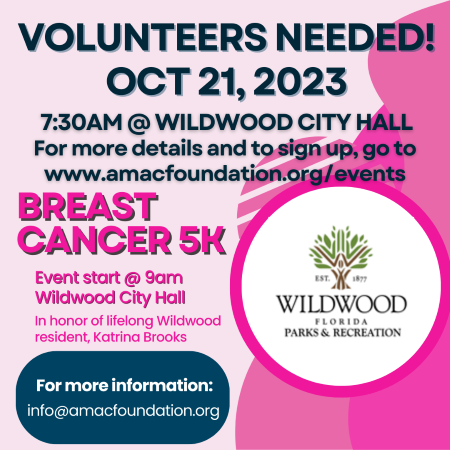 Consider being a volunteer with AMAC Foundation for this event. We enjoy the connections we make that enhance the lives of our Seniors and Veterans throughout our community.
* In the event inclement weather arises, times of the event may be adjusted at the discretion of City of Wildwood Parks & Recreation Staff. If any changes are made, an email will be sent and potential phone calls or text messages.
** If you are volunteering from LSSC and need a form signed for volunteer hours or a note to add to your resume, we will follow up after the event!
---
Wildwood Community Center
352-461-0134
AMAC Foundation – Social Security Myths (Altamonte Springs, FL)