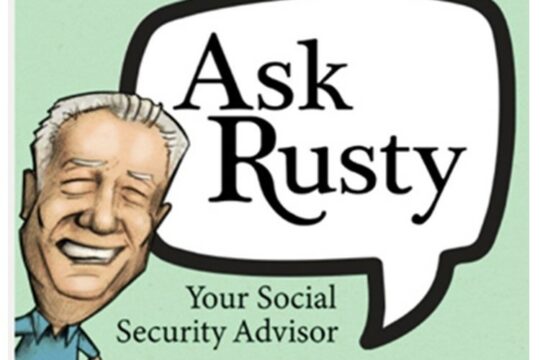 Missed a great Ask Rusty topic? Don't worry, we will help you catch up!
The first Friday of the month will feature Encore – Ask Rusty, with a select popular topic. Encore – Ask Rusty will often be accompanied by links to the original full-length article and/or audio, so please look for additional links in each post!
Widow Stung by Social Security's "Claw Back" Rule
Dealing with a spouse's death is very stressful. Arrangements need to be made, including funeral services, notifications, home service cancellations, insurance matters, etc., and all of this must be done while suffering the emotional trauma of imagining the future without a beloved partner.  Often hovering above all of this is fear that the survivor must go forward with less Social Security income than before.
Social Security almost always represents a major portion each married couple's income, but death means that one benefit will stop. What catches many surviving spouses by surprise is this: no benefits are payable for the decedent for the month of death and, if paid, must be returned to Social Security. This is colloquially known as the "claw back" rule, which essentially takes away any benefits paid for the month a person dies, even if that person dies on the last day of the month, and even if the survivor has spent the money received – always a big and painful surprise to those affected, as related in this encore edition of a previous Ask Rusty article.
Article
Audio