AMAC Foundation Announces Leadership Change
The AMAC Foundation recently announcement the appointment of Joleen Teninty of Mascotte, Florida to the position of Executive Director. Ms. Teninty assumes leadership of the organization following the retirement of Executive Director Gerry Hafer, who headed the Foundation since 2014.

With an extensive array of managerial and professional research experience complementing her recent background in the operation and direction of a major community organization, Joleen steps into the role of AMAC Foundation Executive Director with a clear mission to continue the Foundation's growth in support of America's seniors. Indeed, her wide-ranging understanding of training and development at many levels equips her with the tools needed to continue advancing the Foundation's brand and to continue the organization's development as a substantial, world-class concern.

Joleen's academic background (MBA and BS-Biology) and her years of hands-on experience assisting in the professional career development of others, along with the teaching and tutoring skills she's compiled over the years, will serve her well in her role at the Foundation. Likewise, her successes in event planning and organization, community outreach, and project development equip her well to join the exceptional Foundation team.

Under Hafer's leadership, the AMAC Foundation has grown from local roots to a nationally recognized service organization, providing assistance to thousands of constituents annually via direct consulting and publication of a wide range of information critical to America's Seniors. Most notably, the Foundation operates an extensive Social Security Advisory Service, staffed with trained and accredited professionals equipped to guide seniors as they navigate the complexities of this major benefit program. Hafer will remain with AMAC and the AMAC Foundation in a consulting role during the transition, including research toward the pursuit of funding sources to aid in the Foundation's operation and growth.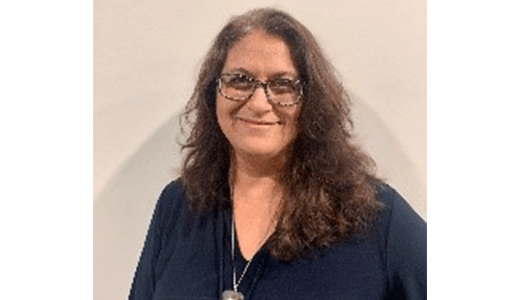 "Leadership is not about a title or a designation. It's about impact, influence, and inspiration."
-Robin S. Sharma-
Best Selling Author
Something New in the Sharing of Foundation Updates
The AMAC Foundation is pleased to present its monthly update infographic! Each month we will provide you some highlights, as well as upcoming events, so you never miss what is happening at the AMAC Foundation. From Social Security to Medicare - with a lot in between - our services assist seniors by providing help and guidance at a time when they need it most. We hope you enjoy reading these monthly updates and take comfort in knowing that the AMAC Foundation is working hard to deliver the services that are critical to many. Click on this link to see the inaugural editions of this new information tool: View AMAC Foundation Infographic Here.




September Seminar Schedule
New to Medicare - 2022 Edition Wednesday, September 21, 2022 Get a complete understanding of Medicare and its components! Many folks aging into Medicare eligibility, as well as many already registered as Medicare beneficiaries, will benefit from this workshop on the program's structure, rules, and regulations.

Our experts will cover:

Medicare's Components
Common Terms and Definitions
Thoughts on Managing Health Care Expenses
Your Medicare Options
Medigap Plans and How They Work






If you no longer wish to receive this type of email, you can [UNSUBSCRIBE_LINK] .

[COMPANY_FULL_ADDRESS]