We're Participating in an online event this month
On Wednesday, October 15, the Tampa Free Press will be launching its 2020 Senior Lifestyle Expo, an online event showcasing products and services geared towards those ages 50+. Our Foundation will be a participant in this event, designed to acquaint the Free Press senior audience with the many businesses available to serve them. Our Social Security Advisory Service is one of those services that has strong appeal for this demographic, so we appreciate the opportunity to use this event as another way to get the word out about who we are and what we do.

So, starting on 10/15, go to tampafp.com and check us out!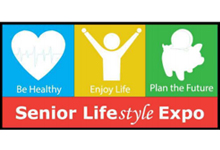 Webinars continuing
October 14, 2020 @ 10:00 AM - 11:30 AM - Understanding Advance Directives

Most folks have a general understanding that advanced directives are legal documents through which they can specify what health-related actions should be taken on their behalf if illness or incapacity renders them unable to make decisions for themselves. While the general concept is known, there is widespread misunderstanding about their use in today's patient/physician interactions. This workshop is designed to explore the meaning and types of Advance Directives and provide guidance and resources for their use. For this session, we welcome Chantal Rupert, RN and Patient Care Administrator for Vitas Healthcare and Christopher Shepherd, Volunteer Services Manager for Vitas Healthcare for this informative discussion.

Please note that we are offering these seminars as virtual (ZOOM) presentations. To register, please contact the Foundation office (by phone 888-750-2622 or email

[email protected]

). Find out more at amacfoundation.org/events.

There is no cost for these webinars, but you'll need to register in advance.