Popular "Sudden Death" Series Returns
After a year-long, pandemic-driven absence, our highly acclaimed "Sudden Death: Are You Prepared" seminar series returns to live action next month. For the several years leading up to the interruption of live programs last March, this was the most consistently sought program among our live seminar offerings, primarily because of its recognition as an essential service for our senior constituents.

We launched this program in early 2017, after working with a financial services firm to develop a workshop focused on ensuring that survivors are prepared to deal with the aftermath of a loved one's death. The result was a program structured to guide participants through the process of creating a "Survivor Notebook" to help cope after the death of a spouse or key family member. The workshop is conducted in three separate parts across a three-week period, from identifying what needs to be considered, to assembling the material in an accessible format, to developing an approach to maintaining the material so that it remains current. The result is a physical roadmap that is of immeasurable value to survivors.

The workshop is delivered in a series of two-hour sessions, featuring a slate of professionals from local organizations. In addition to our financial services partner (Raymond James & Associates), presenters from hospice services, legal practices, and end-of-life services address specific topics during the workshop sessions.

The first 2021 offering of the program is scheduled for May 18, May 25, & June 1, with all sessions starting at 10:00 am and ending at Noon at the Lady Lake Library in Lady Lake, Florida. For more information or to register, contact the Foundation office at 888-750-2622 or send us an email at Info@AmacFoundation.org. Also, visit the Foundation website's Events page for more information.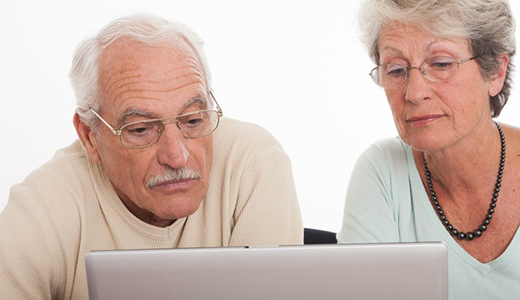 "There is always a part of my mind that is preparing for the worst, and another part of my mind that believes if I prepare enough for it, the worst won't happen."
Kay Redfield Jamison, Clinical Psychologist
Foundation Featured on 4/15 AMAC Better for America Podcast
Foundation Executive Director Gerry Hafer was a guest on the AMAC Better for America podcast on April 15. AMAC CEO Rebecca Weber and Gerry discussed a variety of aspects of the Foundation's operations, including details on the Social Security Advisory Service, the Foundation's on-going public seminar series, and the Foundation's leadership role on the AMAC Veterans 2021 Initiative.

AMAC's Better for America podcast series is a major step in the organization's growth as a credible news source for conservative Americans. As Moderator/Interviewer, Rebecca has engaged a cast of public figures to share viewpoints on key issues affecting the country, featuring personalities like investigative reporter Sara Carter, former Assistant Secretary of State Robert Charles, and Rep. Kat Cammack, to name a few. The podcasts are generally less than 30 minutes in length, and deliver highly-charged information important to all Americans.

To watch the interview with Gerry, click here…




Social Security Advisory Service Projecting Continued Record Growth in 2021
Now in its sixth year of operation, our Social Security Advisory Service is continuing to grow at a record pace, with a year-over-year growth of 50% projected for this year. We expect that by year-end 2021, we will have responded to well over 21,000 requests, with our monthly average blowing past the 600 mark early in the year. The growth is not unexpected and is the result of continued focus on expansion of the Foundation brand across the country.

The chart pictured below shows the quarter-by-quarter growth we've experienced since 2016, along with the projections for full-year 2021. Our Social Security Advisory Program is offered to the public completely free of charge, and we have a staff of professionals who routinely respond to inquiries via telephone and email. Using the service is simple--all it takes is a phone call to the Foundation's office (888-750-2622) or an email message to our Advisors (SSAdvisor@AmacFoundation.org). You can learn more about this program and the many other services provided by the AMAC Foundation by visiting our website: www.AmacFoundation.org.

Click image below to enlarge



If you no longer wish to receive this type of email, you can [UNSUBSCRIBE_LINK] .

[COMPANY_FULL_ADDRESS]